Chasing Eden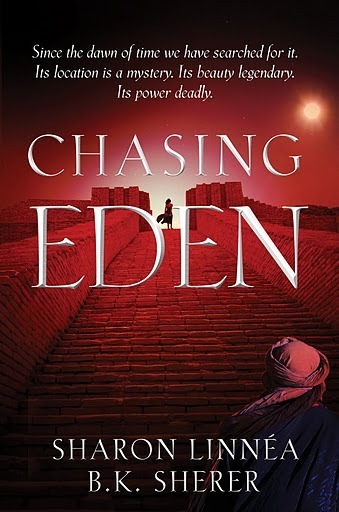 June 17, 2011

For those checking in, here's a little catch up: B.K. is currently assigned here in the continental United States, and I'm hoping to keep her Stateside long enough to finish working on SERPENT. The journey of writing these books has been a wonderful one for us. There was a point, after she chose to go on active duty (lo, these many years ago), that I realized the military was a whole world that was new to me. I had to either purposefully choose to enter that world, or let there be a gulf between us. CHASING EDEN began, in part, as my desire to begin to understand and her willingness to share her world.

It also began because we both love thrillers and, wow!--the chance to research Ur and Babylon and Baghdad, and the Iraq's Southern Swamplands and call it work--what a fun challenge!

B.K. was indeed on the ground during the first days of OIF (as noted by the photo of her covered in sand in the old-style uniform), but she drove past Tallil. In fact, she didn't visit Tallil/Ur until after we'd written CHASING--thankfully, her second deployment, and first visit to Ur, came in time to correct some of our geography and descriptions of the Second Sister.

(As you may probably guess, her third deployment to Iraq made her very familiar with the operating room on the base in Balad!)

In any case, welcome, new reader, to the world of Eden. We're very glad to have you with us.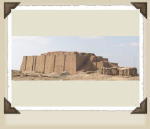 Jaime's photo scrapbook for CHASING EDEN
Of all the material over on the Eden Thrillers site, perhaps my favorite parts are Jaime's photo albums that accompany the various books. On the CHASING EDEN page, keep going to the bottom to see some of B.K.'s photos; they might look oddly familiar! Click the above link to go to the CHASING EDEN scrapbook.
Praise for Chasing Eden

"A roller-coaster adventure…reads like a cross between Jarhead and Raiders of the Lost Ark."
—Julia Spencer-Fleming, Agatha Award–winning author of All Mortal Flesh

"Unique, provocative, and engrossing… hours of gripping reading."
—Cherry Adair, New York Times bestselling author of Edge of Darkness

"Reads like the best of Robert Ludlum, with the realistic military flavor of W.E.B. Griffin, and the adventure of Clive Cussler—this book is impossible to put down."
—Colonel Ian "Red" Natkin, Ret., US Army

"An absolute page-turner. This book has 'you are there' insider details that make you question everything you read in today's headlines. A thrill-a-minute read!"—Christina Dodd, New York Times bestselling author

"Chasing Eden is an intelligent, exciting novel with a tremendously strong feeling of authenticity. The edgy, scary atmosphere comes over vividly—definitely a sweaty palms read. It is totally original and the ending completely unexpected. I loved it."—Bill Napier
From the Back Cover:

The search for paradise...

Modern-day Iraq: During a raging sandstorm in a war zone, army chaplain Jaime Richards is shocked to be reunited with her old friend Adara Dunbar—and devastated when, in the midst of an ambush, a black-robed man murders Adara in cold blood. But not before she delivers a final message to Jaime—one important enough to die for...and obviously to kill for. Why Adara? And how did her assassin know Jaime's name?

...may lead to hell on earth...

Jaime's quest for answers will lead her into danger beyond anything she's experienced on the battlefield. At an ancient site, she meets a stranger who reveals astounding truths about Adara's mission—and the war itself—that are impossible to ignore. For the roots of this war reach back to a time and place fixed in the history of civilization. Many have searched for the Garden of Eden before, because to find it is to unlock a power beyond human comprehension. Now, for Jaime, the chase is on—and the fate of the world hangs in the balance...